CRUX Wheels Logo Design + Branding + Social
---
High quality, small diameter wheels.
CRUX Wheels offers original multi-piece automotive wheels to car enthusiasts. They boast their customizability and selection of styles while having high strength construction. Perfect for show cars, track cars, and everything in between.
---
Posters/Social Posts
These are a couple of the posters that I created for CRUX wheels to promote their wheels for social and print. The client requested to make these feel like a "Kaido Racer" which is a style of vehicles in Japan that usually has bright and unusual designs painted on the cars.
Lips and Barrels Poster




Wheel Catalogue Poster
---
CORVUS Logo
CRUX Wheels needed a logo for their newest wheel design, CORVUS. I applied some design cues from the wheels, such as the splits between the spokes and the negative space made by the spokes, onto the logo.
https://www.cruxwheels.com/wheels/corvus
Logo Process



Final Logo
---
Wheel Specification Label
These are used to signify the specifications for the wheels when they're being built out. The client wanted these to be writable since all the wheels are hand assembled per order.
Suggested Designs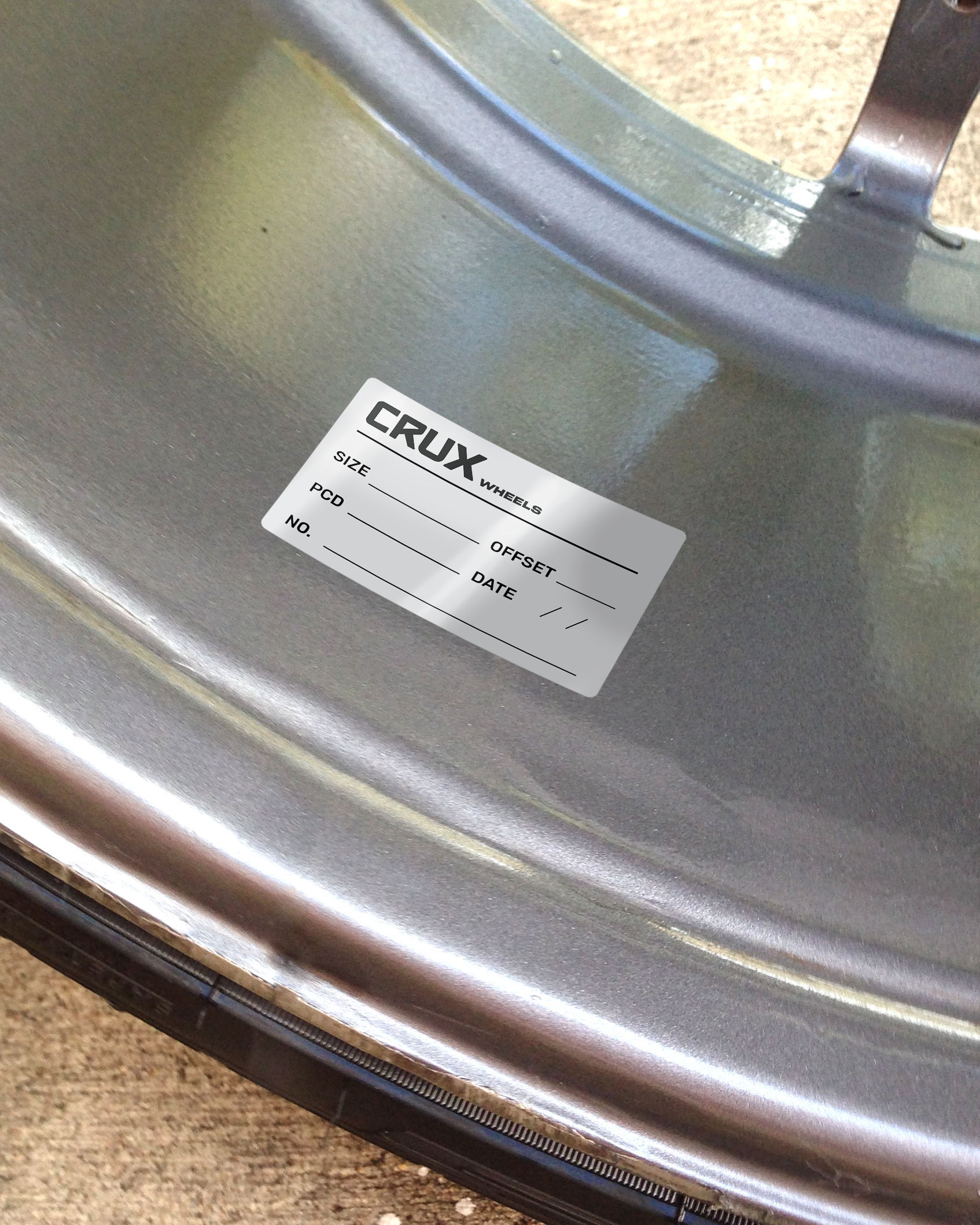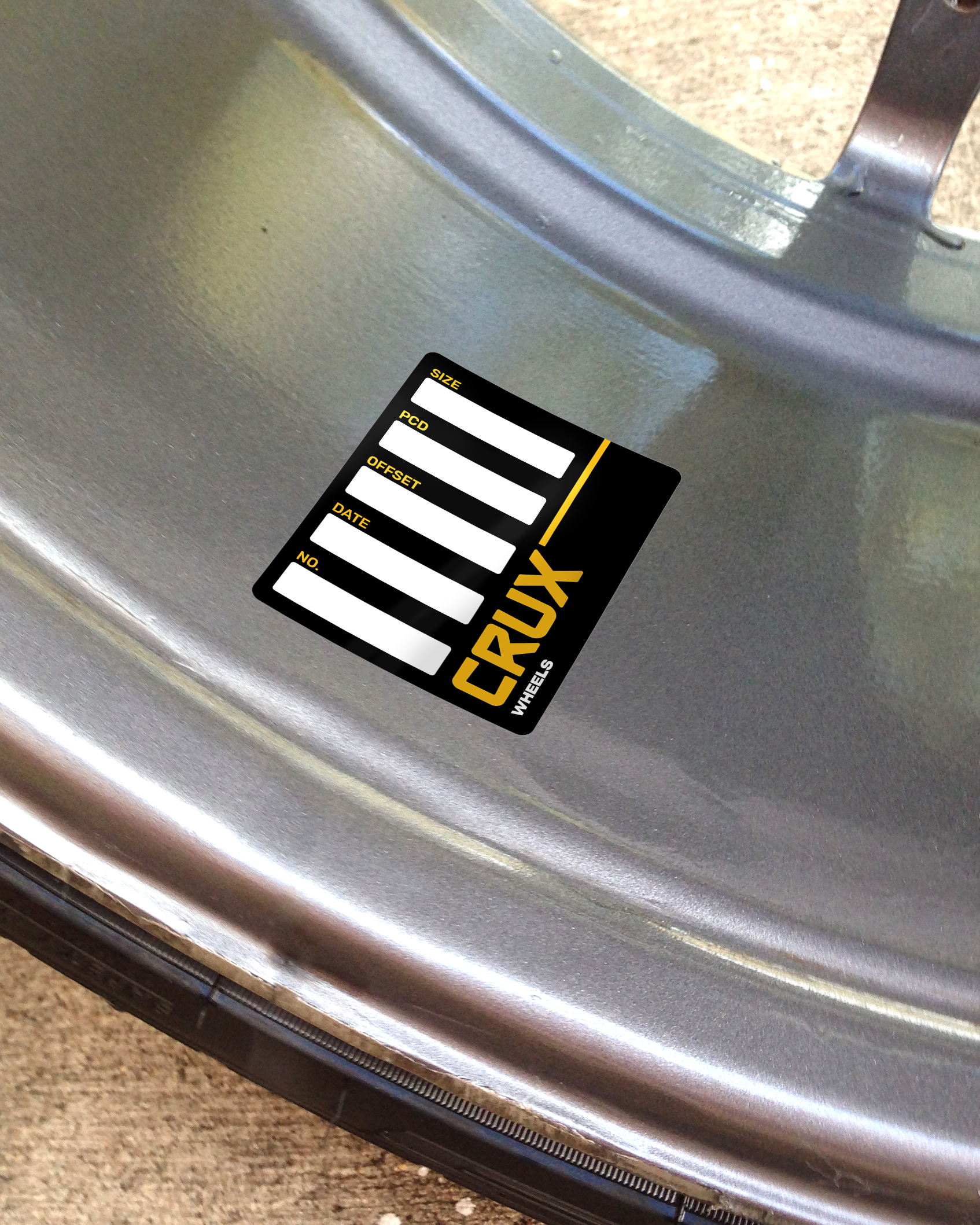 Final Design