Retro Tengoku Personal Business / Branding + Marketing
---
https://www.retrotengoku.com
https://www.instagram.com/retrotengoku/

A small merchandise store capturing the spirit and style of the 80s and 90s retro car culture intermingling with current design trends.
---
Logo
With the stark yellow brand color, the main logo form and shape is simplified to reduce cognitive load and to increase brand recognition. This logo embodies the "kyusha" styled logos back in the 80s with its flag distort, uppercase letters and the small type surrounding it. The wave lines are only applied if the logo is cropped or if it's on a motion piece like above.
---
Photography
The reason why Retro Tengoku started is because there's a small but very detail oriented community of "kyusha" or old cars here in Washington and I wanted to capture that and meet all the owners of these beautiful car builds. Here are a couple photos that encapsulates the style of cars that Retro Tengoku looks for.
---
Editorial Style Edits
In addition to the photography, cars are featured on the Instagram page through editorial style edits of people's vehicles reflecting Japanese and American magazine ads from the 60s through the 90s. All of the photos featured in these edits are all original photos.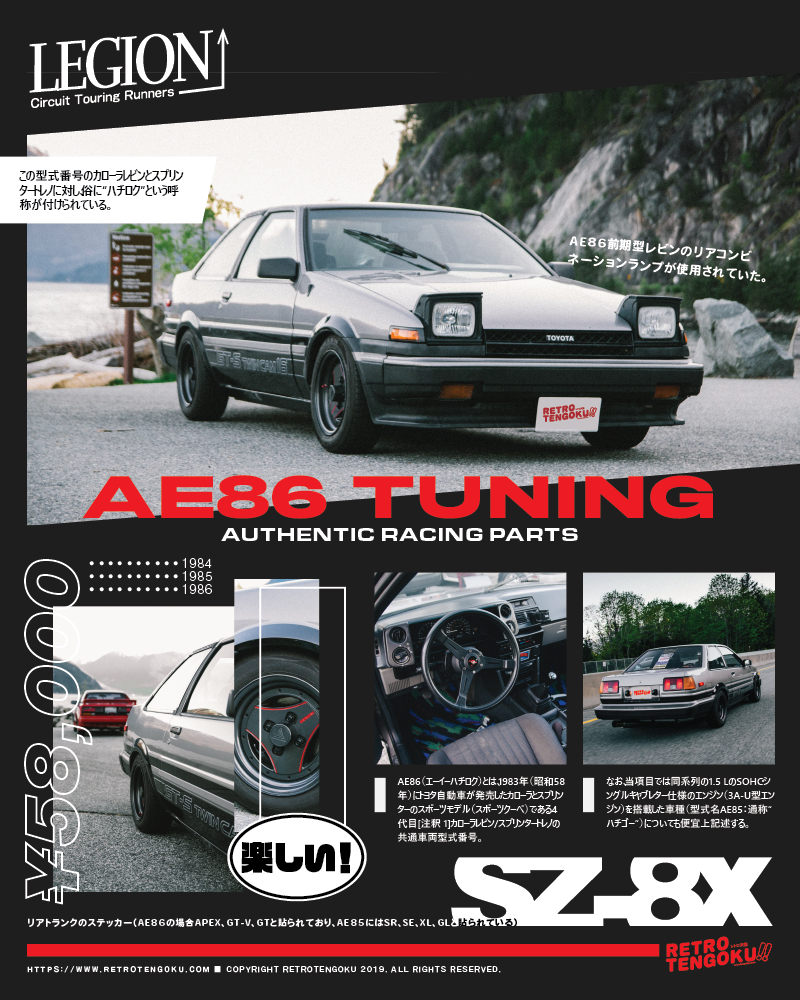 ---
Vehicle Wrap Design
To further market the brand, I decided to design and create a custom livery for Retro Tengoku's hero car, my 1989 Toyota MR2. Everything was done in-house, from cutting the vinyl to laying the wrap.
This design has won two awards from different car shows.
Best Livery/Theme at Old School Reunion 2021
and
Best Nostalgic Car at WEKFEST Seattle 2022.
---
On top of media coverage and design, Retro Tengoku is an online store. As of now, the store mainly sells stickers, apparel and car accessories.

---
Stickers
This is the current lineup of the stickers being sold. All of these are designed, printed, laminated and cut in-house.
---
Apparel
The store also offers apparel, all of which are made in-house using heat transfer vinyl for color prints and screenprints for single color designs. Currently there are hoodie and shirt designs available. Here are a couple of Instagram ads and pictures of the products.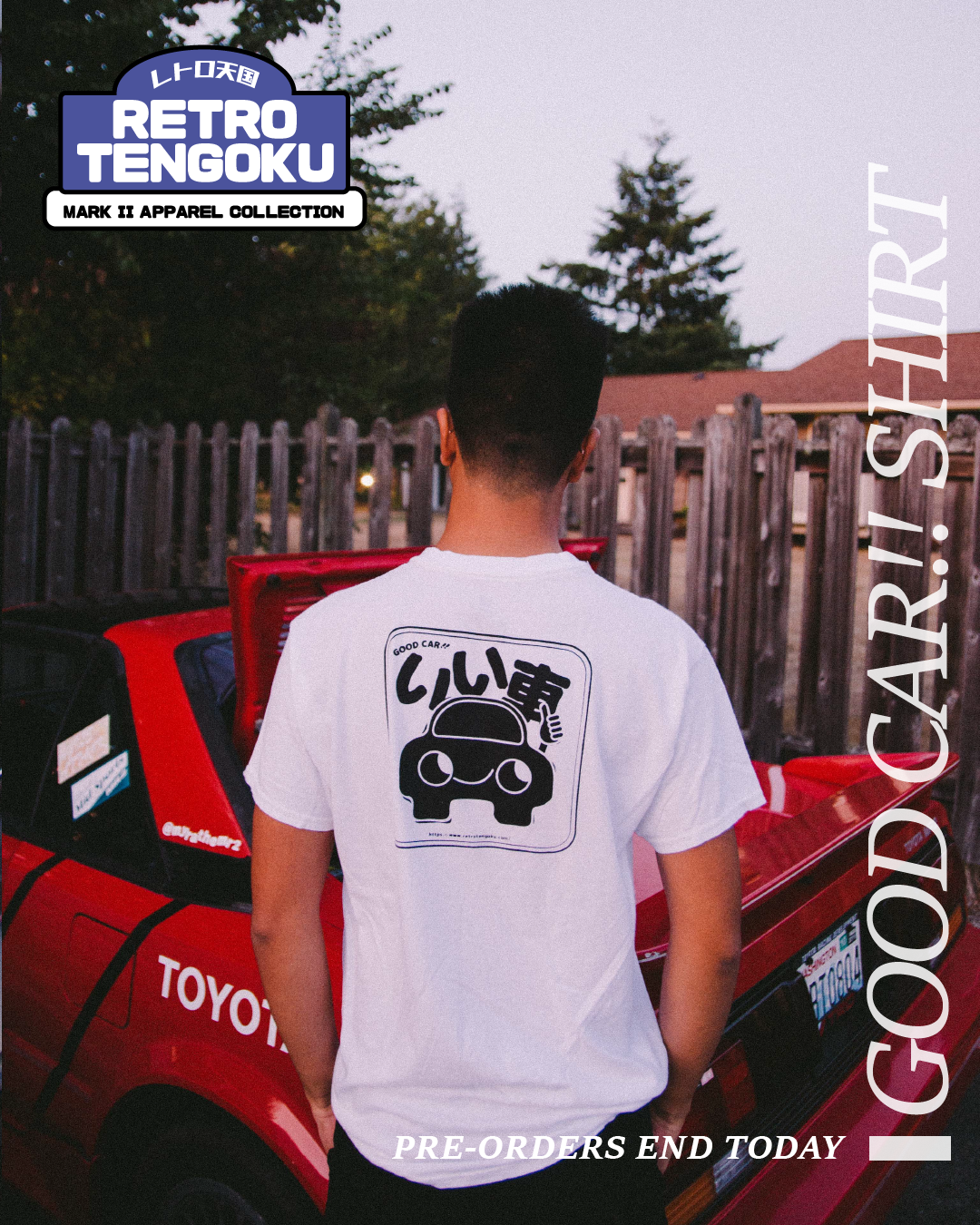 ---
Window Charm
The newest car accessory that Retro Tengoku offers. This is made with stiffened felt with a screenprinted design. It attaches on a car's windshield using a suction cup hook.
---
Horn Button
The first car accessory that the store has launched. Horn button is bought wholesale and the center dome is manufactured in-house. The packaging was designed to reflect 70s Japanese candy packaging with very bright colors and sharp angles.